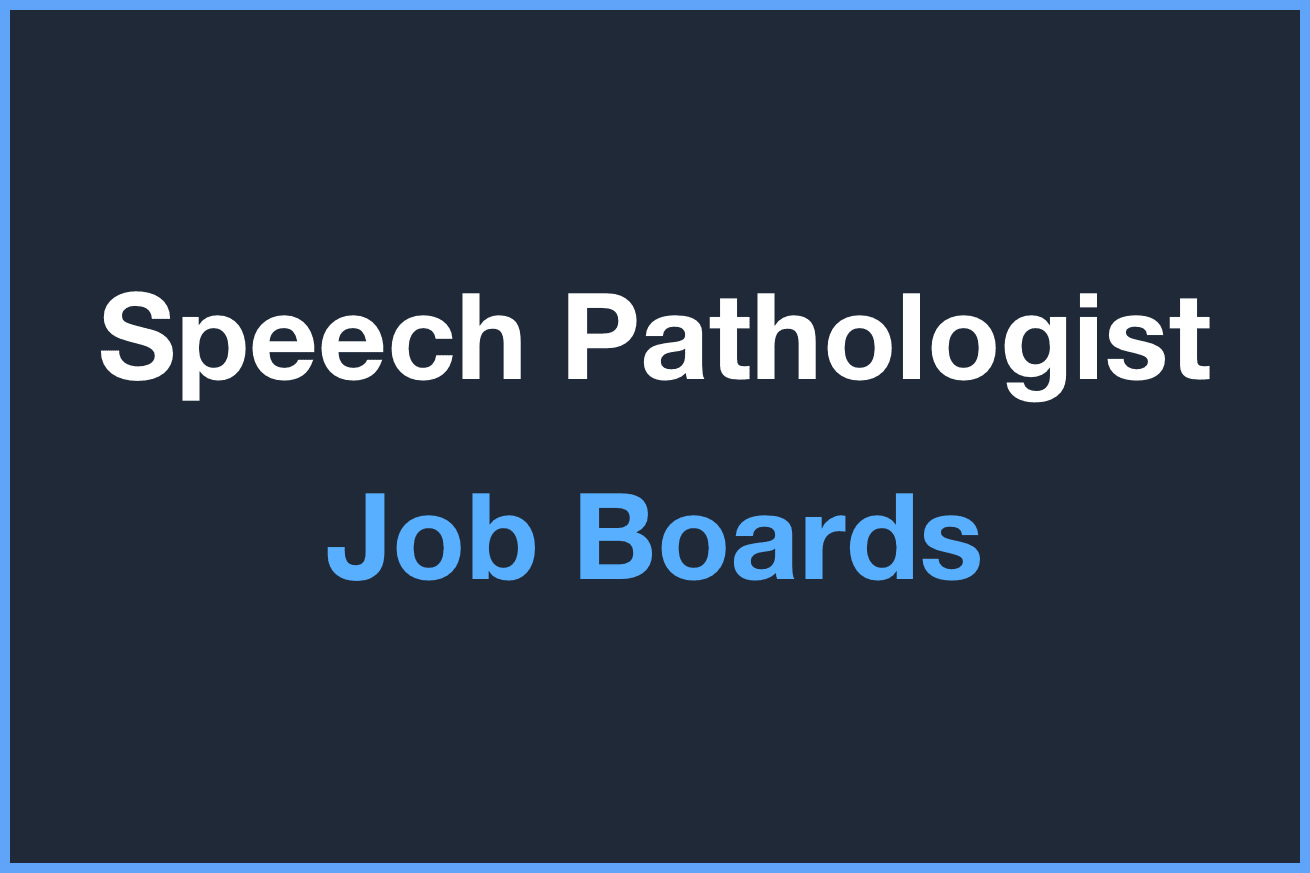 Whether you're an employer with an open position, a speech pathologist searching for your next adventure, or a recent graduate that's trying to find your Clinical Fellowship, this list of speech pathologist job boards will be helpful.
In general, there are four types of speech pathologist job boards:
But before we get into those, full disclosure: us at SLP Careers have our own speech pathologist job board that we think is the best, though we're biased.
Designed from the ground up for SLPs: the only job board that allows job seekers to search for jobs by setting & whether CF are accepted.
Trusted by thousands of SLPs each month: thousands of SLPs use SLP Careers monthly, with more using it each month.
Paid postings featured on SLP Careers salaries: postings are featured where SLPs are considering their current emmployment
Schools & Nonprofits

Small Businesses

Enterprise & Staffing
But SLP Careers isn't the only job board out there. There are plenty of others to consider using.
Job Boards Specifically for SLPs
Job boards specifically for SLPs are the first place to start since they're going to have the greatest proportion of speech pathologists checking new job postings, and some of the job boards have features specifically-designed for speech pathologists (e.g. filtering jobs by setting.)
State Association Speech Pathologist Job Boards
State association job boards can be great places to post and find jobs, but it's not guaranteed. Whether or not they're good places to spend time and money comes down to whether they have a density of job postings near you and whether new job postings get sent out to association members.
Large Generic Job Boards
If you're posting jobs, large generic job boards can be a good way to get your job postings in front of a lot of people. But, since the job boards are generic, you're not guaranteed to get in front of speech pathologists, which can be a bit of a problem.
Miscellaneous Job Boards
Though they don't necessarily fit cleanly into a category of speech pathologist job boards, these job boards have been known to be good places for speech pathologists to find jobs.
Hopefully this has been a helpful list of speech pathologist job boards. If you know of some that are missing from this list, please don't hesitate to reach out below with any additions you'd like to see added.